Broadway theater is one of the most exciting events in the world. These are professional actors who have devoted their lives to entertaining audiences. Going to see a show is your way not just of being entertained and having fun—although this is definitely the case—but it's also a way to show your appreciation for what the actors, actresses, stagehands, and others involved in the process do. A Broadway show is one of the most magical experiences you will ever have, and getting tickets to a production can be a momentous occasion.
If you're interested in going to see a show, you want to get the most out of that experience, right? Here, we will show you how!
What is Broadway?
Broadway is a street in New York City, home of the theater district. But, the term "Broadway" isn't typically used to refer to the location of the theater, but rather to denote the size of the theater. The term Broadway is used more commonly to refer to the number of seats present within the theater—in this case, 500 or more seats. In New York, there are more than 40 of these theaters, but that doesn't mean that you need to be in NYC to catch a Broadway style show.
Broadway is more than just a place—it's a style of entertainment. It is professional level acting, on a big name stage. It can be a musical or a drama, a comedy or a tragedy. Broadway is about the quality of the production. It can be on Broadway in New York, or it can be on Yonge Street in Toronto, or anywhere else that great acting is found. When you think about the great shows that you want to see, the location doesn't matter all that much, just that the actors are playing their roles at the highest of levels.
Getting to Broadway
You don't need to fly to NYC to get to Broadway. In fact, some of the best shows in the world are probably already playing near your or are about to come nearby. Check out what's playing at the major theater venues in the cities close to you. Even if you need to drive for a couple hours to go see your favorite musical, it is very much worth the time.
Of course, if you do want to fly to New York, be sure that you can find deals where you can. Use credit card points to try and save on airfare, look for hotel coupons online, pay for parking ahead of time so you don't need to worry about it, and so on. There are myriad ways to save money when it comes to travel and lodging, so don't be afraid to look around. Saving money is always a god thing when it means you don't need to make extra sacrifices for comfort. This will also help you purchase that gift from the theater gift shop.
Buying Broadway Tickets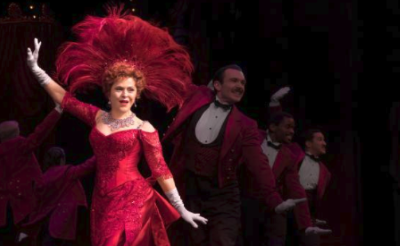 You have a lot of choices when it comes to buying tickets to Broadway. First, check with the venue itself. For example, if you want to go see Hamilton in NYC, check out the Richard Rodgers Theatre and see what seats they have available. Because they are the ones issuing the tickets, there tend to be fewer fees and markups when you go this route. This is the case often enough that it should be your first course of action. But it's certainly not the only route. You should be looking on third party ticket sites and using these to your advantage, especially when tickets are hard to find.
At the same time, don't forget to use discounts and promotions to your advantage. If StubHub has a coupon code available, use it. If you can use your status as a student, senior citizen, AAA membership, or something else to save a few bucks, you should use that, too. These things exist for a reason, and if you can save money this way, do it. You'll only enjoy your time at the theater that much more when you do. It comes down to whether you want to spend the big bucks on one of the best Broadway shows or if you feel you can hold off for a different time. Don't spend more than you can afford either.
Other Shows
As you know, Broadway isn't the only place to go and see a show. In fact, shows don't necessarily need to be limited to the traditional theater. Places like Las Vegas are a great example of this idea. Sure, the theater is a great experience, but how can you classify events like Cirque du Soleil, a magician's act, a band, or even something like Blue Man Group? These are definitely theatrical events, but they are not the theater. That doesn't make them any less entertaining.
And like a Broadway experience, you don't need to travel to Vegas (or another major place) to experience these shows. Many of them have traveling acts that you can enjoy at a location near your home. Check out their online schedules for more details. You can do this either for your city of choice, or for a particular act or show that you really want to see.